Here is what some of the business owners we are working
with have to say about working with us:

...billing a high volume of invoices quickly and accurately along with posting payments has never been easier.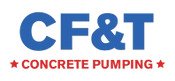 Rapid Applications electronic job tickets and dispatching create efficiencies that allow us to operate in multiple markets throughout Northern California from a central office.

Rapid Apps technology has been a vital tool in helping our teams manage multiple locations efficiently and effectively.